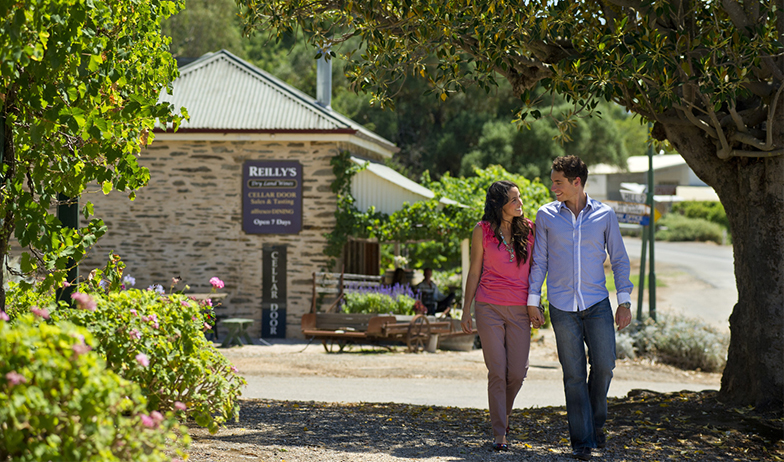 A Day in Mintaro - Clare Valley
01 May 2021 - 02 May 2021
9.00am
Price from $80
Overview
The team from Reillys Wines and the Magpie and Stump Hotel will be your personal tour guides as they show you around the heritage town of Mintaro in the Clare Valley.
You'll begin with a hands-on wine blending session led by Reillys winemaker Justin Ardil, followed by a two-course lunch with matched wines and dishes shaped by South Australian produce - think fresh seafood paired with world-famous riesling and char-grilled beef served with trophy-winning Clare Valley reds. Following the meal you'll be guided on a leisurely stroll of Mintaro, discovering its heritage treasures.
Two sessions of this Tasting Australia experience will be offered on both 1 and 2 May, with a return coach option also available.
Two sessions:
11.30am – wine blending – 1.30pm lunch
11.30am – lunch – 1.30pm wine blending
Cost:
Self drive + ticket - $80
Bus transfer from Adelaide + ticket - $110