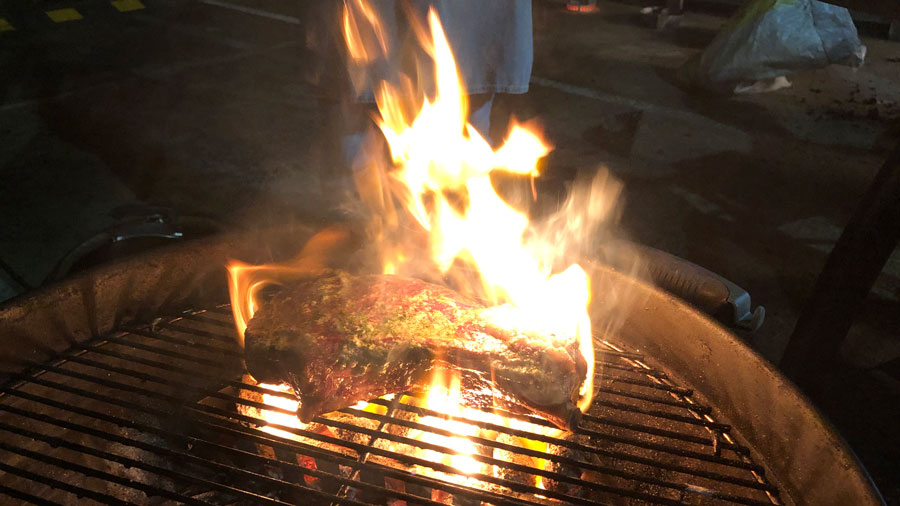 Cow Know How
29 Mar 2020
9.30am - 3.30pm
Price from $249
Overview
Tasting Australia presented by RAA Travel is postponed to 9 - 18 October 2020. We are now confirming all programming and this event will be updated with the latest details once they become available. Current tickets to events are transferable to these new dates and ticket holders will be sent their new tickets in due course. For more information on new dates and refunds please see here.
Join master butcher Paul Suleyman from Goodwood Quality Meats, BBQ smoking champions Rub & Grub and Big Shed Brewery, at Scoffed cooking school to enjoy an enthralling beef and smoking master class.
Starting with hot salt beef bagels for breakfast, you'll light up the BBQs, prep your meat, watch the butcher cut up a whole side of beef, make your own beer and BBQ sauce, create a unique rub, and taste some beers, whilst your lunch smokes away. This BBQ master class showcases ethical local producers and artisans who bring unique stories to share with you. It's an opportunity to learn tips and tricks from the specialists and to dive deep into techniques for smoking and grilling, as well as making sure you know how to get the best quality product to cook. Paul Suleyman has over 30 years butchery experience and competes nationally at events like Meatstock butchery wars. He will show you the difference between the cuts of beef and how to use them and prep them. Then, after cutting up the side of beef (and taking out some cuts for you to cook there and then), he will create mini meat packs for you to take home. Your pit master for the event is the Rub & Grub BBQ competition team, who will regale you with stories of competition BBQing both nationally and internationally, share secrets behind their speciality BBQ rubs, and BRZ Foods' unique recipes for sausages, whilst teaching you how to get the best results when smoking or grilling. Learn reverse seared steaks, how to cook beef ribs and brisket as well as rump cap. All of this served with gourmet sides created by the Scoffed chefs.