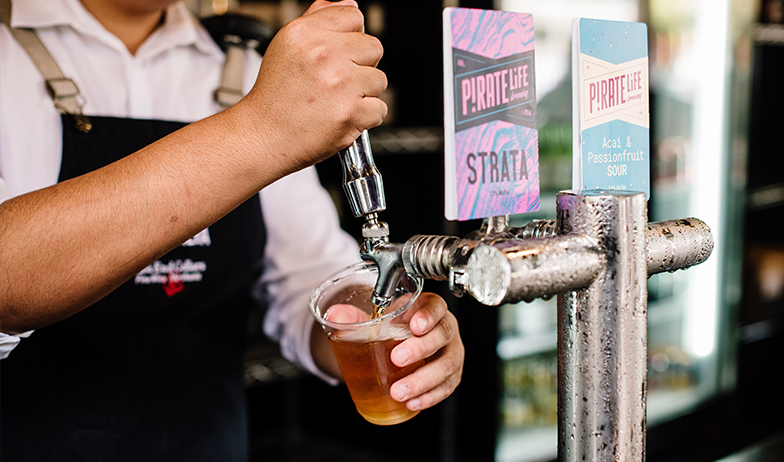 East End Cellars Masterclass: Beer Sensory - Pirate Life
01 May 2021
8.30pm-9.30pm
$50
Overview
Join passionate members of Pirate Life's Education Team and gain greater insight into one of mankind's most ubiquitous beverages.
Throughout this masterclass guests will touch, smell and taste the core ingredients used in the production of beer, while exploring each one's individual impact on the brewing process.
Fresh samples of Pirate Life beer will be served in conjunction with the analysis, allowing ticketholders to apply their new found knowledge in a fun and practical way.
Ever pondered the anatomy of your favourite brew? This session is for you…