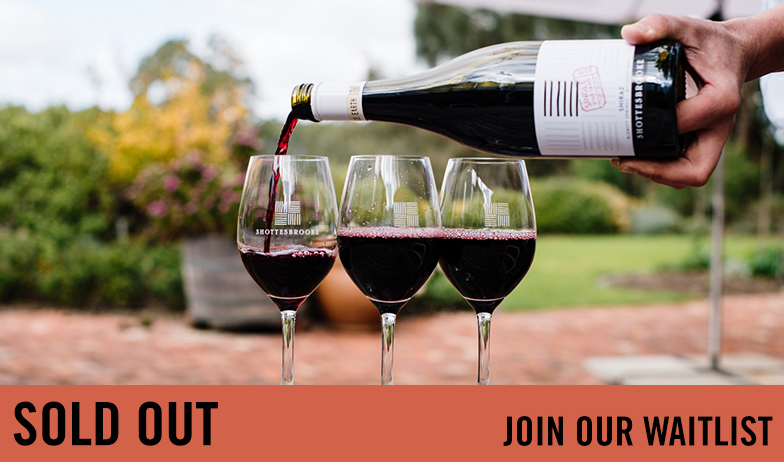 East End Cellars Masterclass: Sparkling Red Brunch
01 May 2021
11.00am - 12.30pm
$110
Overview
Our event capacities are set based on 1 person per 2 square meters. As such, more tickets may become available for certain events as restrictions change. Sign up here to be notified if more tickets are released to this event.
Love a sparkling red? You've come to the right place. This South Australian specialty returns to the spotlight as we celebrate its charms over an indulgent brunch.
A festive-season go-to, sparkling red has always had its fans. The wine survived a post-80s brush with cultural cringe and today continues to flourish, with South Australian labels and consumers taking a particular shine to it.
Adelaide-based wine writer Tony Love is set to delve into exceptional sparkling reds. Tasting Australia festival director Simon Bryant will be on brunch, serving up a range of classics - think pain au chocolat, berries, bacon - to complement these sparkling culinary chameleons.
This masterclass promises food-friendly wine and good times in equal measure. Grab the sparkling red enthusiast in your life and make a morning of it.
Terms and Conditions of Sale and Entry
A Note on Dietary Requirements:
Tasting Australia presented by RAA Travel menus are a convergence of South Australian regional produce at the height of its season. Our interstate and local chefs deliver sublime dining experiences, with curated multi-course set menus, which take months of careful planning. Our cast of culinary professionals highlight seasonal, local South Australian produce in each of their unique dishes which have been created exclusively for the festival. Many of the dishes featured will not be suitable, or adaptable for particular dietary requirements by our visiting chefs, as some ingredients are embedded in prior preparations weeks out from the event. Tasting Australia can offer an alternative vegetarian and coeliac menu should it be requested at the time of booking, although this menu may not be designed or executed by the visiting chefs. If the opportunity to enjoy a meal from one of our festival stars is why you're thinking of joining us, we urge you to explore other events in the program that may be more tailored to your needs.
However, if the allure of this incredible dining experience is what's piqued your interest, talk to us at tastingaustralia@sa.gov.au and we will see what can be made possible.