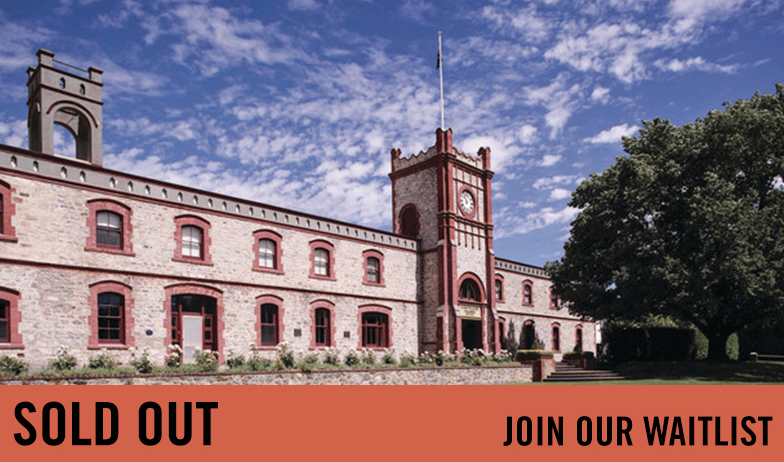 Farm Gate Lunch at Yalumba
08 May 2021
12.00pm - 3.00pm
Price from $275
Overview
Our event capacities are set based on 1 person per 2 square meters. As such, more tickets may become available for certain events as restrictions change. Sign up here to be notified if more tickets are released to this event.
The Barossa beckons for a long lunch honouring the region's best.
Your destination lies just over an hour from Adelaide: Yalumba, an estate with more than 170 years of winemaking heritage behind it. Stroll the garden before being seated in the Barrel Room for a generous four-course feasting menu.
Crafting your meal will be three chefs whose dishes are shaped by local produce at its peak. Andy Allen – head chef at Three Blue Ducks and a MasterChef judge – began his professional life as an electrician before discovering a passion for cooking. He'll share the kitchen with Tasting Australia food curator Darren Robertson, who trained at Tetsuya's before becoming a star in his own right.
Rounding out the trio is Peter Clarke – head chef at award-winning Barossa establishment Vintners Bar & Grill for more than two decades and a true champion of the region. 
Autumn's abundance is set to shine: the soil that nourishes world-class Barossa vineyards is also at the heart of regional fare. Each course will be paired with Yalumba wines, setting the scene for the perfect relaxed meal with friends. Put the word out: this casually sophisticated afternoon, with its one-day-only menu and free-flowing beverages, is the ultimate day trip.
Terms and Conditions of Sale and Entry
A Note on Dietary Requirements:
Tasting Australia presented by RAA Travel menus are a convergence of South Australian regional produce at the height of its season. Our interstate and local chefs deliver sublime dining experiences, with curated multi-course set menus, which take months of careful planning. Our cast of culinary professionals highlight seasonal, local South Australian produce in each of their unique dishes which have been created exclusively for the festival. Many of the dishes featured will not be suitable, or adaptable for particular dietary requirements by our visiting chefs, as some ingredients are embedded in prior preparations weeks out from the event. Tasting Australia can offer an alternative vegetarian and coeliac menu should it be requested at the time of booking, although this menu may not be designed or executed by the visiting chefs. If the opportunity to enjoy a meal from one of our festival stars is why you're thinking of joining us, we urge you to explore other events in the program that may be more tailored to your needs.
However, if the allure of this incredible dining experience is what's piqued your interest, talk to us at tastingaustralia@sa.gov.au and we will see what can be made possible.