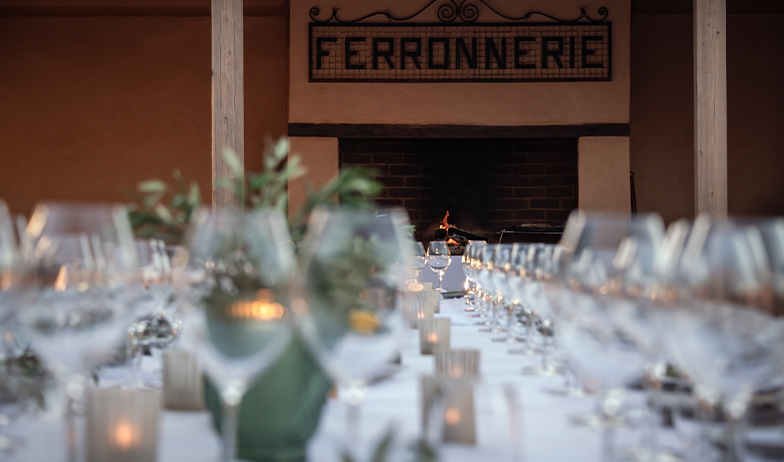 'Fuego X Alkina' by Jake Kellie
$195
Overview
Ready for a Tasting Australia Winter Series long lunch that will burn vivid images and flavours into your memory? Join Adelaide's hottest chef Jake Kellie for a culinary exploration of cooking over fire accompanied by wines from Barossa estate Alkina.
Roots in Argentina and a love of asados mean the Alkina team is passionate about cooking over flame, so pairing up with a fiery wunderkind was a no-brainer. Kellie will use three cooking styles and areas to bring his menu to life: the fire pit, asado and wood oven. Along with a mouth-watering culinary experience guests will get to taste the best of Alkina's releases including the new Red Semillon - a curiously delicious barrel-fermented blend of both white and red Semillon grapes. Expect brand-new Shiraz and Grenache projects to surface in time for this lunch too.
Guests will have the chance to learn a little more about Alkina by spending time in its winery and discovering a new story being told on an old place. It's a journey through ancient stones and soils, organic and biodynamic viticulture, small-scale winemaking and the creation of unique micro-terroir wines. Alkina sits on the traditional lands of the Ngadjuri people. This event acknowledges the Ngadjuri people as the traditional owners of this land and pays respect to elders past, present and emerging.

Having won the Electrolux Appetite for Excellence Young Chef of the Year award, Jake honed his craft at the legendary Estelle restaurant in Northcote (Vic) before a game-changing spell as Head Chef at one of the world's great restaurants - Burnt Ends in Singapore. With news just dropping recently about Jake partnering with the Palmer Hospitality Group to design and open his first solo project - Arkhé, in Norwood SA - it's no surprise that every item cooked in the sleek new restaurant will be touched by fire in some way. It's a massive coup for SA and its diners.