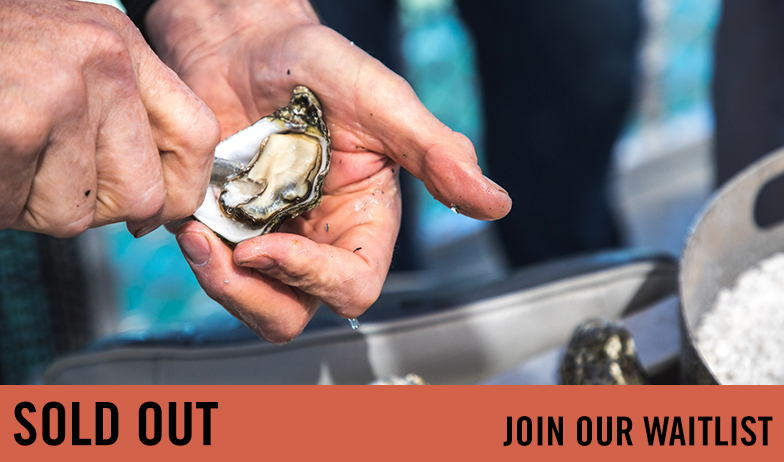 Get Shucked!
07 May 2021
6.30pm - 9.30pm
Price from $70
Overview
Our event capacities are set based on 1 person per 2 square meters. As such, more tickets may become available for certain events as restrictions change. Sign up here to be notified if more tickets are released to this event.
The Marion Hotel is casting a wide net, hosting a collaboration of two iconic South Australian regions to bring you an evening filled with sumptuous seafood and the finest local wine.
You'll be treated to the Eyre Peninsula's freshest catch and wines by award-winning Adelaide Hills label Sidewood Estate while relaxing in the hotel's gorgeous Secret Garden.
Enjoy kingfish, mussels, prawns, ocean jacket and white bait, with produce sourced from the Eyre Peninsula and served as canapé-style starters.
Love an oyster? Visit a station devoted to them, where Coffin Bay's finest will be shucked, served naturally and paired with Sidewood pinot gris. Stop by the seafood paella - it's sure to be big in both size and flavour.
Marion Hotel head chef Trent Benbow will lead live demonstrations throughout the night; add some skills to your repertoire or just sit back and watch an expert at work.
Sidewood brand ambassadors will also be on hand to talk you through the estate's varieties, including sparkling, pinot gris and sauvignon blanc.
Get Shucked is all about exceptional South Australian produce served at its peak. Dive into the best kind of autumn Adelaide evening.