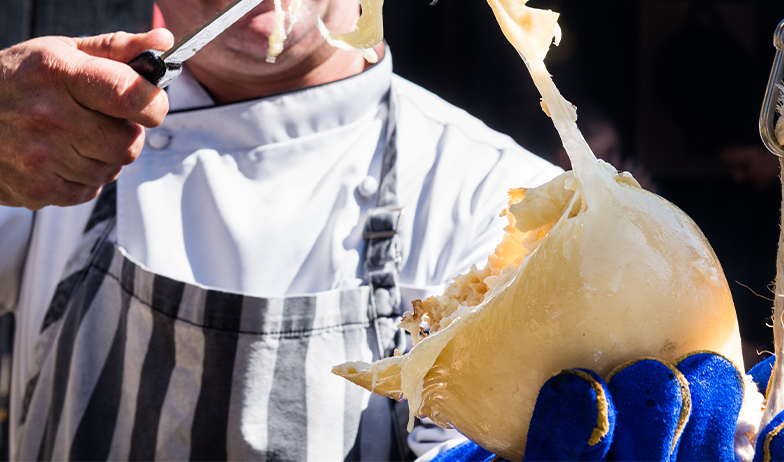 L Plates: Artisan Cheese Making
01 May 2021
1.00pm - 4.00pm
$90
Overview
Want to learn how to make pasta from scratch, fold dumplings or make amazing sourdough like the artisan bakers do? Join Tasting Australia, The Advertiser and TAFE SA's ever popular L Plates cooking series, featuring some of the state's best known chefs.


Gina Dal Santo, TAFE SA
This session is aimed at anyone who wants to learn how to make cheese at home.  Learn how to make a fresh cheese that can be eaten fresh or used in cooking. There will be cheese that has been prepared earlier for tasting and an assisting TAFE SA cookery lecturer who will talk through the beauty of a well-made cheeseboard.