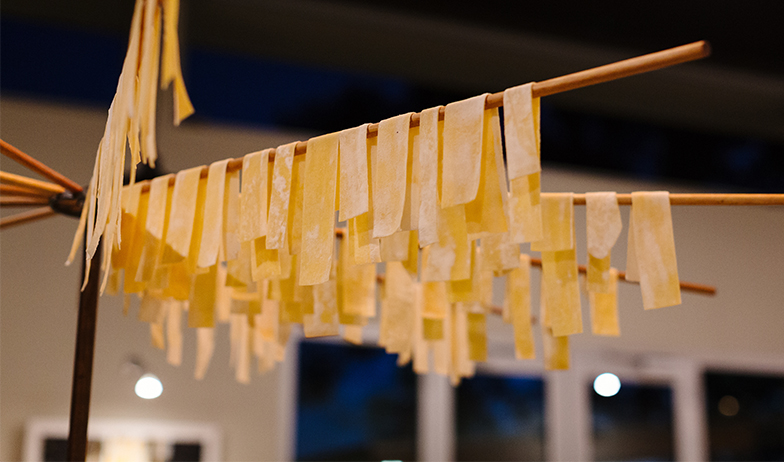 L Plates: Extrude and Go
01 May 2021
1.00pm - 4.00pm
$90
Overview
Want to learn how to make pasta from scratch, fold dumplings or make amazing sourdough like the artisan bakers do? Join Tasting Australia, The Advertiser and TAFE SA's ever popular L Plates cooking series, featuring some of the state's best known chefs.


Fresh pasta and shaping with Shane Wilson, Anchovy Bandit and Bottega Bandito
Join Chef Shane as he shares his secret sauce tips that makes for perfect pasta balance. You will learn to make pasta dough from scratch, then how an extruder can turn it into beautiful shapes to serve with your favourite sauce.