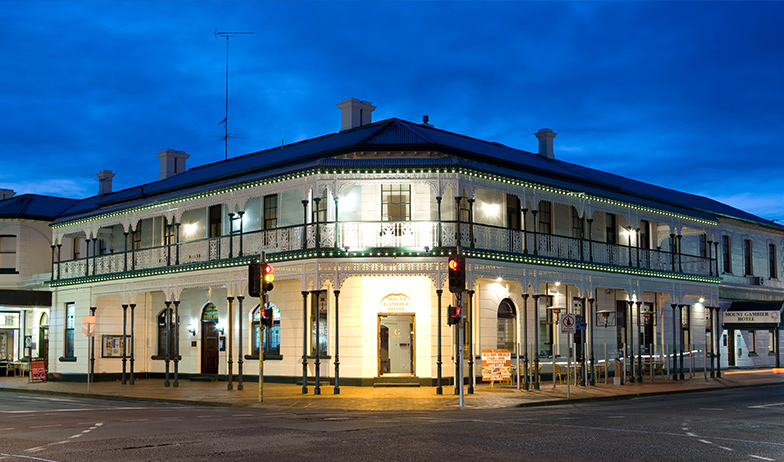 Limestone Coast Home Grown Heroes
$130
Overview
The Mount Gambier Hotel proudly supports home-grown heroes. From food to frothies - and wine to spirits - they love local.
This Winter Series event offers a chance to experience the Limestone Coast at its very best. Listen to guest speakers from regional wineries and visitor attractions, and enjoy dishes including crayfish, sesame-crusted bluefin tuna and Berkshire pork belly. Love a dessert table? Look no further. Here it will feature gourmet treats including orange filo syrup cake with ganache, plus lemon and white chocolate truffles.
Matched beverages from labels including Majella Wines will accompany each course, with guests also able to purchase locally made products throughout the evening. Relax, indulge and be merry as you sample the dazzling spectrum of Limestone Coast fare.