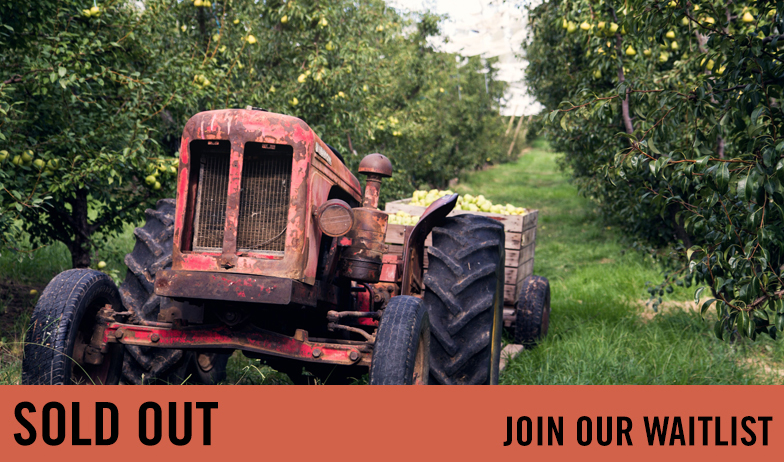 Magarey Orchard Harvest Dinner
08 May 2021
5.00pm - 10.00pm
Price from $70
Overview
Our event capacities are set based on 1 person per 2 square meters. As such, more tickets may become available for certain events as restrictions change. Sign up here to be notified if more tickets are released to this event.
Kick up your heels to mark the end of harvest at this celebration hosted by Magarey Orchard in the Adelaide Hills.
Food, wine and cider are on the menu, to be served between fruit trees and beneath stars.
This fifth-generation family-run orchard was established in 1909 and offers a range of award-winning pears, apples and plums.
You'll find it in the heart of Coromandel Valley, an easy 25-minute drive from the Adelaide CBD.
Expect an unconventional mode of transport to your dinner location: a tractor will shuttle you deep into the orchard.
Enjoy a wine, beer or house-made cider on lawns overlooking the rows as the autumn sun sets; a seasonal four-course feast will follow.
Top Adelaide jazz musicians will play during the evening as you dine by starlight.
Your shared-plate menu will include plenty of Magarey Orchard produce, with matched wines available to purchase.
Whether you're a regular visitor to the property or have just discovered it, this event is a chance to toast the change of season and the continued success of South Australian farms.