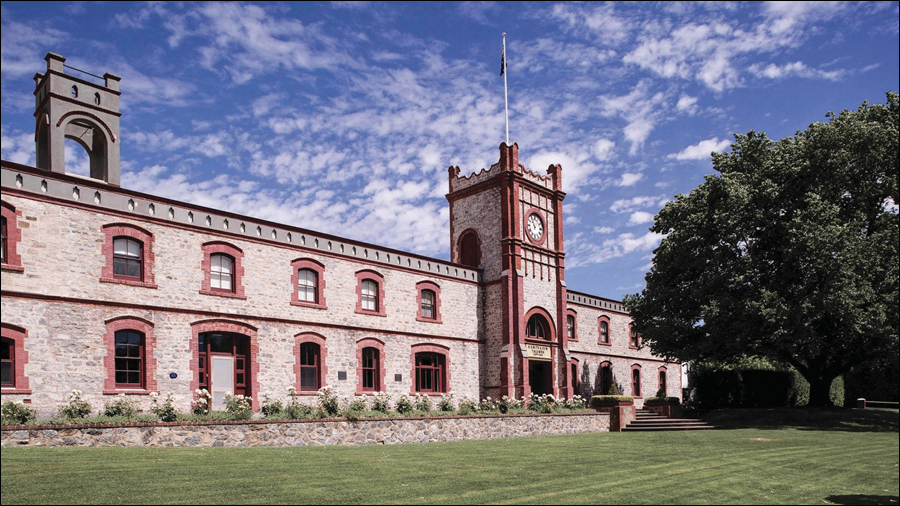 Matt Moran & Yalumba Farmgate Lunch
Price from $215
Overview
Tasting Australia presented by RAA Travel is postponed to 9 - 18 October 2020. We are now confirming all programming and this event will be updated with the latest details once they become available. Current tickets to events are transferable to these new dates and ticket holders will be sent their new tickets in due course. For more information on new dates and refunds please see here.
Be welcomed to the Barossa by a family passionate about sharing local food and wine.
You'll spend the afternoon at Yalumba in Angaston, a grand estate with 170 years of winemaking heritage behind it. Return coach transport from the Adelaide city centre or Barossa (for the locals) is included; your only to-do is relaxing at long tables set in the gardens of the Yalumba property.
Farm-fresh produce will feature on the lunch menu, with the celebrated Matt Moran to cook beside Tasting Australia creative director Simon Bryant and local Peter Clarke of Vintners Bar & Grill. Along with enjoying the trio's food, guests are invited to watch them in action during cooking demonstrations throughout the afternoon. Matched Yalumba wines will complete the picture; you'll also be treated to insights from winemaker Louisa Rose and brand manager Jessica Hill-Smith, while being hosted by Yalumba's managing director Nick Waterman.
A NOTE ON DIETARY REQUIREMENTS  
Tasting Australia menus are a convergence of South Australian regional produce at the height of its season. Our array of notable overseas, interstate and local chefs deliver sublime dining experiences, with a curated multi-course set menu. With this comes months of planning. Our cast of culinary stars will each create a unique one-off festival dish, or adapt an iconic signature dish to our local produce. Many of the dishes featured will simply not be suitable, or adaptable for particular dietary requirements by our visiting chefs, as some ingredients are embedded in prior pre-preparations weeks out from the event. Tasting Australia can offer an alternative vegetarian and coeliac menu should it be requested at the time of booking. This menu, however, may not be designed or executed by the visiting chefs. If the opportunity to enjoy a meal from one of our festival stars is why you're thinking of joining us, we urge you to explore other events in the programme that may be more tailored to your needs. But if the allure of our incredible Tasting Australia dining experience is what's piqued your interest, talk to us on [email protected] before booking and we will see what can be made possible.