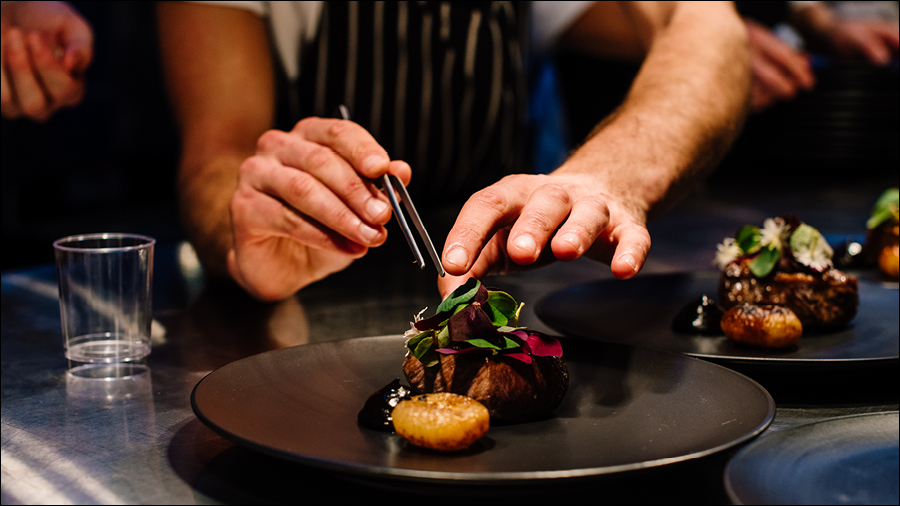 One Plate - Presented by Australian Good Meat
31 Mar 2020 - 31 Mar 2020
Lunch & Dinner
Price from $60
Overview
This is your opportunity to experience a world-class meal in Tasting Australia's Glasshouse Kitchen. 
One Plate — presented in partnership with Australian Good Meat — invites you to enjoy a main course and side dish.
Your meal will be prepared by Tasting Australia's creative director Simon Bryant, along with Kangaroo Island chef Jack Ingram (Sunset Food and Wine) and Clare Valley chef Guy Parkinson (Seed Kitchen).
Two main course options will be available at each sitting, both featuring succulent South Australian lamb.
The Glasshouse Kitchen experience has become a Tasting Australia talking point: diners love arriving at these intimate venues and discovering the atmosphere inside. Each has its own personality; all are warm, convivial and ready for their close-up. If you've been curious to step into the Glasshouse Kitchen but didn't know if a full meal was your scene, One Plate is for you. 90-minute sittings are on offer: lunch from 12pm and dinner from 6pm. You'll also find a bar nearby for beverages on consumption. 
A NOTE ON DIETARY REQUIREMENTS 
Tasting Australia menus are a convergence of South Australian regional produce at the height of its season. Our array of notable overseas, interstate and local chefs deliver sublime dining experiences, with a curated multi-course set menu. With this comes months of planning. Our cast of culinary stars will each create a unique one-off festival dish, or adapt an iconic signature dish to our local produce. Many of the dishes featured will simply not be suitable, or adaptable for particular dietary requirements by our visiting chefs, as some ingredients are embedded in prior pre-preparations weeks out from the event. Tasting Australia can offer an alternative vegetarian and coeliac menu should it be requested at the time of booking. This menu, however, may not be designed or executed by the visiting chefs. If the opportunity to enjoy a meal from one of our festival stars is why you're thinking of joining us, we urge you to explore other events in the programme that may be more tailored to your needs. But if the allure of our incredible Tasting Australia dining experience is what's piqued your interest, talk to us on [email protected] before booking and we will see what can be made possible.