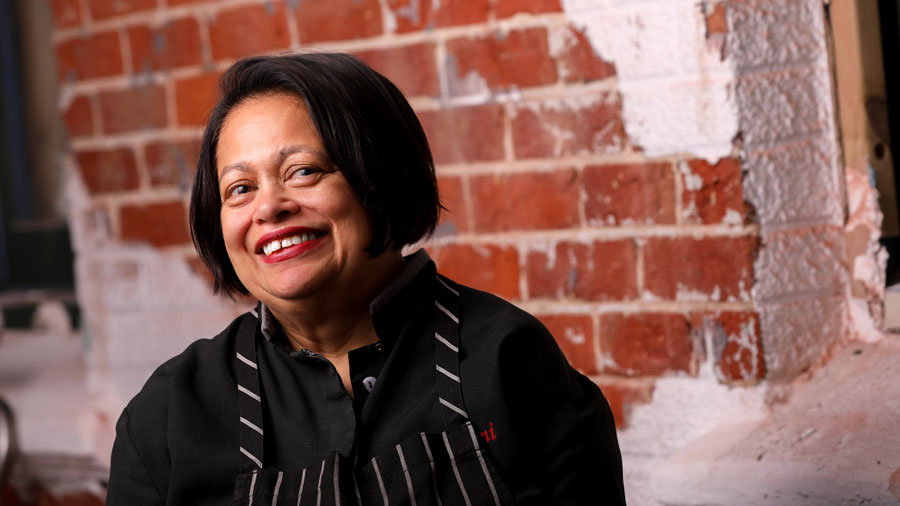 Ragini Dey's 2 or 20
Price from $78
Overview
This event will proceed within Government COVID-19 guidelines with the support of the Tasting Australia team as part of the Tasting Australia Local program.
How many spices make a dish delicious? Two or 20? Find your own perfect blend with Adelaide spice queen Ragini Dey.
Settle in for a spice appreciation class, five-course set menu lunch and an afternoon of spice sorcery that will change the way you view flavour.
Blend, crush, roast, fry and revel in fragrance under Ragini?s expert eye. Ask all your questions about Indian cuisine: when certain ingredients are added, how long flavours need to infuse then taste dishes made with South Australian produce that use between two and 20 spices. Choose your favourites and ponder the question: is more better?
Ragini was born in the Indian city of Mirzapur and has lived in Adelaide for 37 years. Her stellar career has included a trio of successful restaurants: first The Spice Kitchen in Leabrook, and now The Spicery and Naancho Naancho Man in Hutt Street.
This passionate chef delights in sharing the complexities of spice with home cooks. As she says, she will guide you towards spice heaven, because it could easily be flavour hell.
Please note that drinks are not included in your ticket price and may be purchased on the day.