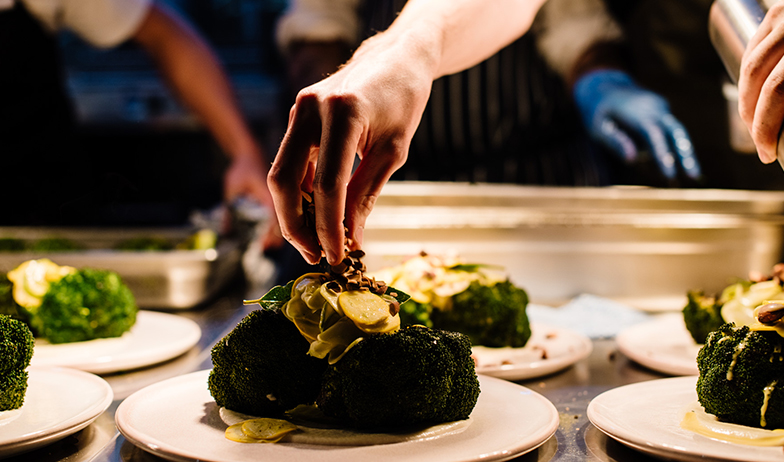 Seed & Soil
05 May 2021
7.00pm - 10.00pm
$295
Overview
Think you know vegetarian food? Think again. This Tasting Australia event will forever change the way you think about the cuisine.
Heading up the kitchen are three trailblazing chefs with a passion for plant-based meals: Momofuku Seiobo executive chef Paul Carmichael, Three Blue Ducks founder and co-owner Mark Labrooy and award-winning South Australian chef Kane Pollard.
Together they'll curate a four-course meal featuring the freshest seasonal produce.
Barbados-born Carmichael worked worldwide before taking the helm at Sydney's Seiobo. He was named Chef of the Year at the 2020 Gourmet Traveller Restaurant Awards and embraces the tropical flavours of his home nation through eclectic, generous dishes.
Labrooy opened the first Three Blue Ducks in Sydney's Bronte back in 2010; restaurants in Byron Bay, Rosebery and Brisbane have followed.
Pollard, who recently took the helm at SkyCity's Sôl Bar and Restaurant, is passionate about sourcing local produce and making all elements of his dishes from scratch.
Join this pioneering culinary trifecta as they deliver a truly memorable meat-free menu.
Terms and Conditions of Sale and Entry
A Note on Dietary Requirements:
Tasting Australia presented by RAA Travel menus are a convergence of South Australian regional produce at the height of its season. Our interstate and local chefs deliver sublime dining experiences, with curated multi-course set menus, which take months of careful planning. Our cast of culinary professionals highlight seasonal, local South Australian produce in each of their unique dishes which have been created exclusively for the festival. Many of the dishes featured will not be suitable, or adaptable for particular dietary requirements by our visiting chefs, as some ingredients are embedded in prior preparations weeks out from the event. Tasting Australia can offer an alternative vegetarian and coeliac menu should it be requested at the time of booking, although this menu may not be designed or executed by the visiting chefs. If the opportunity to enjoy a meal from one of our festival stars is why you're thinking of joining us, we urge you to explore other events in the program that may be more tailored to your needs.
However, if the allure of this incredible dining experience is what's piqued your interest, talk to us at tastingaustralia@sa.gov.au and we will see what can be made possible.