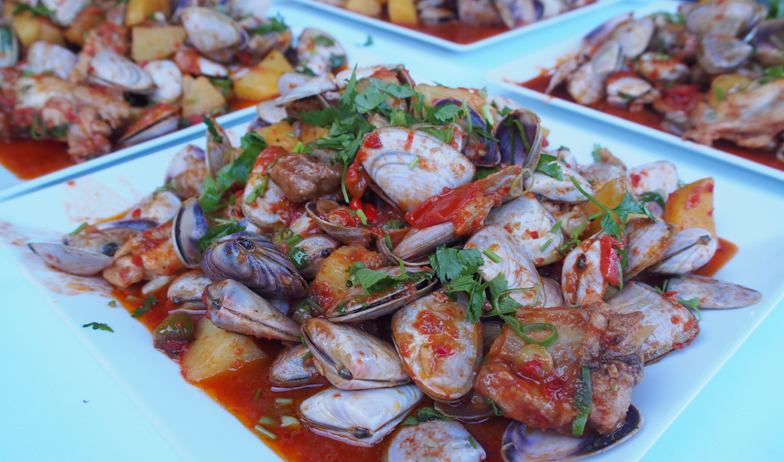 Slow Food at Lucia's Fine Foods
02 May 2021
11.00am - 2.30pm
Price from $100
Overview
Lucia's Fine Foods is synonymous with South Australia and a shared passion for eating well. Now - exclusively for Tasting Australia 2021 - you're invited to gather at its legendary café for a very special lunch.
The day's menu includes wine and will feature sustainably harvested Goolwa pipis prepared by iconic chefs from Slow Food South Australia Chefs Alliance.
The organisation is part of a global network that has grown into a movement involving millions of people in more than 150 countries.
Founded in 1989 by Italian journalist and environmental activist Carlo Petrini, the non-profit Slow Food aims to counteract fast food and fast life, the disappearance of local food traditions and people's dwindling interest in the food they eat, where it comes from and how it tastes.
The organisation's members and supporters are working create a world in which all people can access and enjoy food that is good for them, good for those who grow it, good for the surrounding community and good for our planet.
Lucia's Fine Foods is partnering with Slow Food South Australia to deliver this Tasting Australia event.
Dietary Requirements
Due to the bespoke nature of this event, dietary requirements cannot be catered for.