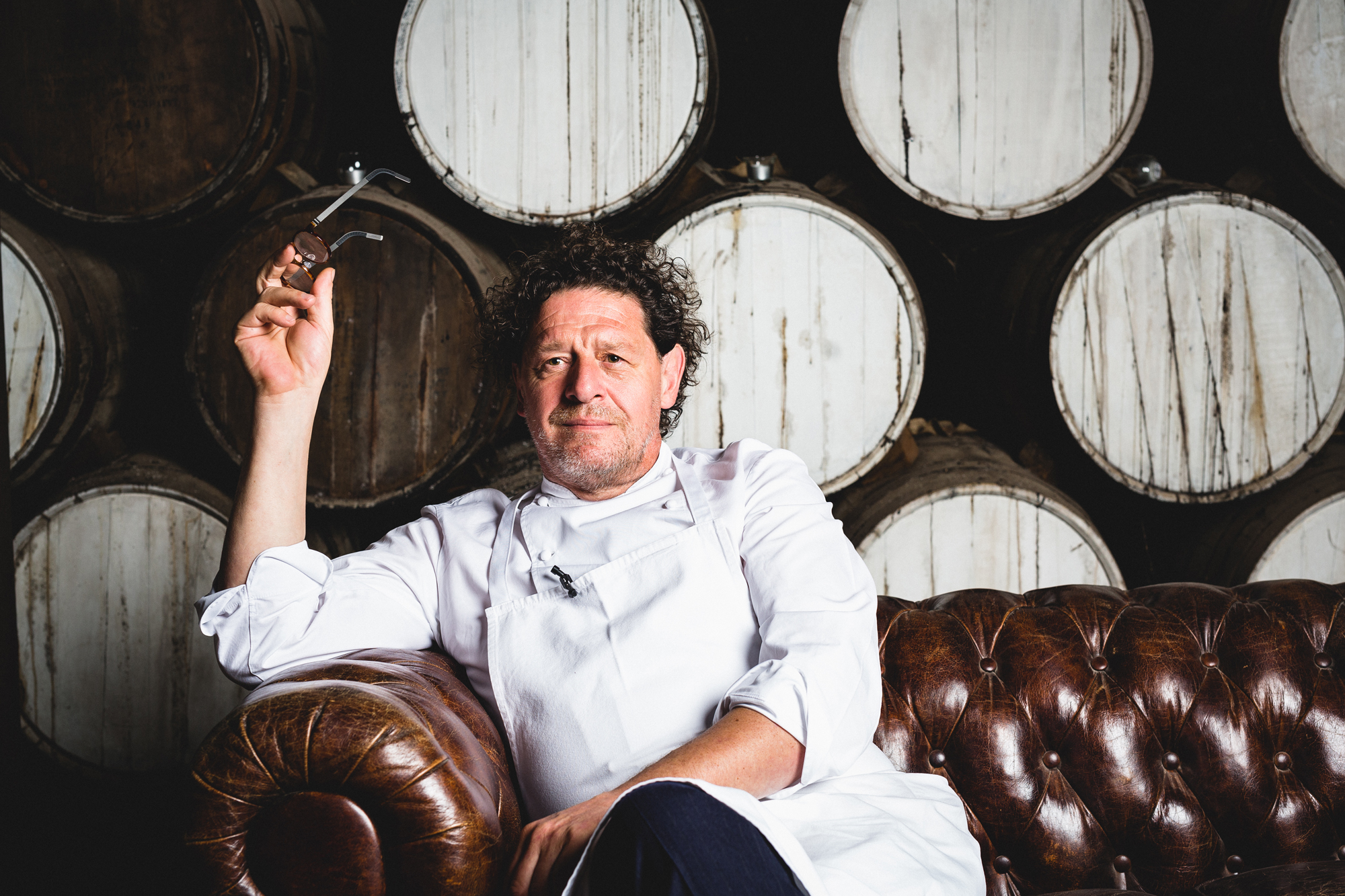 Tasting Australia Airlines: Brisbane to McLaren Vale
04 Apr 2020 - 05 Apr 2020
6:45am AEST (Saturday 4 April) - 7:15pm AEST (Sunday 5 April)
Price from $785
Overview
Tasting Australia presented by RAA Travel is postponed to 9 - 18 October 2020. We are now confirming all programming and this event will be updated with the latest details once they become available. Current tickets to events are transferable to these new dates and ticket holders will be sent their new tickets in due course. For more information on new dates and refunds please see here.
Ready to indulge? We have just the thing. Our inaugural Tasting Australia Airlines flight from Brisbane features a McLaren Vale feast and wine tasting with a twist, plus the chance to experience an Italian long lunch created by none other than Marco Pierre White.
Imagine a day combining some of the biggest names in food, wine and art – Marco Pierre White alongside Africola's Duncan Welgemoed and Gather at Coriole's Tom Tilbury cooking for you, followed by a tour of the iconic d'Arenberg Cube and the Salvador Dali exhibition…
The day will get off to a celebratory start with a champagne breakfast at cruising altitude. After touchdown you'll zip to Coriole, a winery, cellar door and restaurant set among the rolling hills of McLaren Vale. 
Enjoy local wine and then take a seat for a very special meal sourced from the surrounding region of McLaren Vale. At the helm: international headliner Marco Pierre White, the legendary Duncan Welgemoed of Adelaide's Africola and Gather at Coriole chef Tom Tilbury. Prepare for a day of al fresco dining, in good company and with excellent wine over a five-course menu perfectly curated by the three iconic chefs. And did we mention Laurent d'Harcourt, President of Pol Roger, will be joining you? 
Your adventures in McLaren Vale will continue with a tasting at the d'Arenberg Cube, a breathtaking venue inspired by the complexities and puzzles of winemaking. Whilst visiting the d'Arenberg Cube guests will have the opportunity to view an exclusive $3million Salvador Dalí exhibition which features the 'Triumphant Elephant', a three-tonne, six-metre-tall masterpiece and one of the most coveted pieces in the Dalí collection.
Spend the night in Adelaide before setting forth on your return journey to Brisbane. We recommend The Hilton Adelaide - a five-star hotel, set in the heart of the City overlooking the Tasting Australia Festival Hub in Town Square. The Hilton Adelaide boasts stylish rooms with delightful views of the Adelaide Hills or the coast and offers all the amenities you need and deserve to recharge and relax! More information regarding The Hilton Adelaide special accommodation offer will be provided to you via email following your booking confirmation.
INCLUSIONS:
Return private, chartered jet with Alliance Airlines. 20kg checked baggage & 5kg carry-on baggage
Champagne breakfast on plane
Tasting Australia specific on-ground South Australian transfers
Long lunch at Coriole Winery including premium wine and drinks
d'Arenberg Cube tasting and Vintage tour 
Please note, accommodation must be sourced independently. 
A NOTE ON DIETARY REQUIREMENTS       
Tasting Australia menus are a convergence of South Australian regional produce at the height of its season. Our array of notable overseas, interstate and local chefs deliver sublime dining experiences, with a curated multi-course set menu. With this comes months of planning. Our cast of culinary stars will each create a unique one-off festival dish, or adapt an iconic signature dish to our local produce. Many of the dishes featured will simply not be suitable, or adaptable for particular dietary requirements by our visiting chefs, as some ingredients are embedded in prior pre-preparations weeks out from the event. Tasting Australia can offer an alternative vegetarian and coeliac menu should it be requested at the time of booking. This menu, however, may not be designed or executed by the visiting chefs. If the opportunity to enjoy a meal from one of our festival stars is why you're thinking of joining us, we urge you to explore other events in the programme that may be more tailored to your needs. But if the allure of our incredible Tasting Australia dining experience is what's piqued your interest, talk to us on [email protected] before booking and we will see what can be made possible.