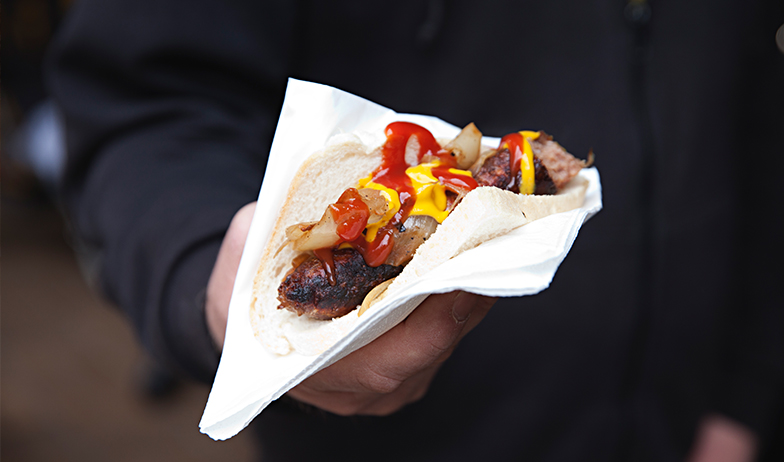 The Festival of Sausage in Bread
07 May 2021 - 07 May 2021
11.00am - 2.00pm & 5.00pm - 8.00pm
FREE
Overview
On a mission to cement its place in the Hall of Foodie Fame, the Festival of Sausage in Bread will explore the culinary breadth of this meaty masterpiece, proving it's much more than just a humble snag on white.
From the Argentinian choripan and South African boerewors to the Thai "sai ua" and Scottish square sausage (not to mention English bangers, German bratwursts, American hotdogs, and Serbian cevapcici), this one-day event will convert even the saltiest sausage sourpuss into a cabana connoisseur.
Held at the University of Adelaide's Cloisters on May 7 and open to staff, students and the general sausage-loving public, the Festival of Sausage in Bread (served with lashings of sauce, onions, relishes, mustard and sauerkraut) will be firing up the coals and slicing loaves over two sessions: 11am to 2pm and then again from 5pm until 8pm.
The event is free entry, however we are offering 10 gourmet sausages at a cost of $5.00 each, all the proceeds will help support our students. Each Club will have their own stall.
AUU (Clubs and Societies), AU Sports & Student Relief Fund.