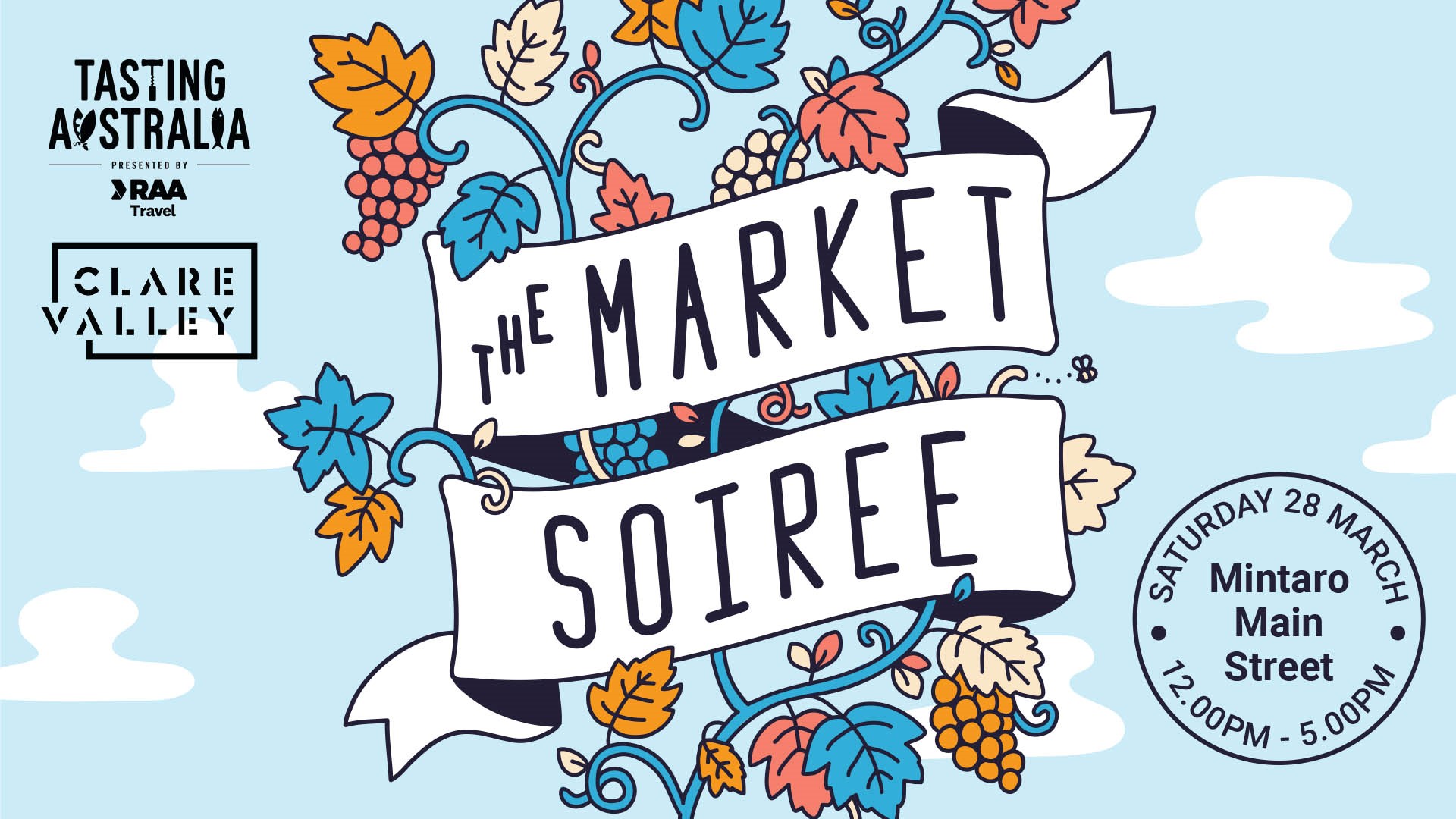 The Market Soirée Clare Valley
28 Mar 2020
Price from $30
Overview
Save the date: this inaugural Clare Valley market is just right for a road trip.
Guests will gather outside the Magpie and Stump Hotel in Mintaro's Main Street for an afternoon of eating and drinking, with music to be announced. Chat with local stallholders and choose from a range of super-fresh dishes. Seed Kitchen will feature Wunderbar lamb, produce from the organic Penobscot Farm and Little Bunyip microgreens, along with Pangkarra pizzas and snacks. Brothers Damon and Jono Koerner — 2019 winners of the national Young Gun of Wine award — will be on hand to share their range, which mixes unique and traditional varieties grown in the Watervale area. A section of Main Street will be closed for this event, allowing market-goers plenty of space to saunter. Fancy a beer? Head for the Pikes Beer Company stall. Based in Sevenhill, this offshoot of the celebrated winery has a core collection of six brews, plus limited edition options like its latest mandarin Berliner weisse. Coffee will come from Horrock's Bounty, a local roaster sourcing ethically grown, organic and single-origin beans. The Market Soirée will be friendly, relaxed and genuine — just like those who call the Clare Valley home.
Live in Adelaide CBD? Join The Stag Public House for return transport to Clare Valley. The ticket is $85 and includes return transfers and one Market Soiree ticket. Arrive at The Stag Public House for bubbles and nibbles from 10am. Bus departs at 11am. Leave the Market Soiree at 5pm and arrive back at The Stag Public House at 7pm for winery kick ons.