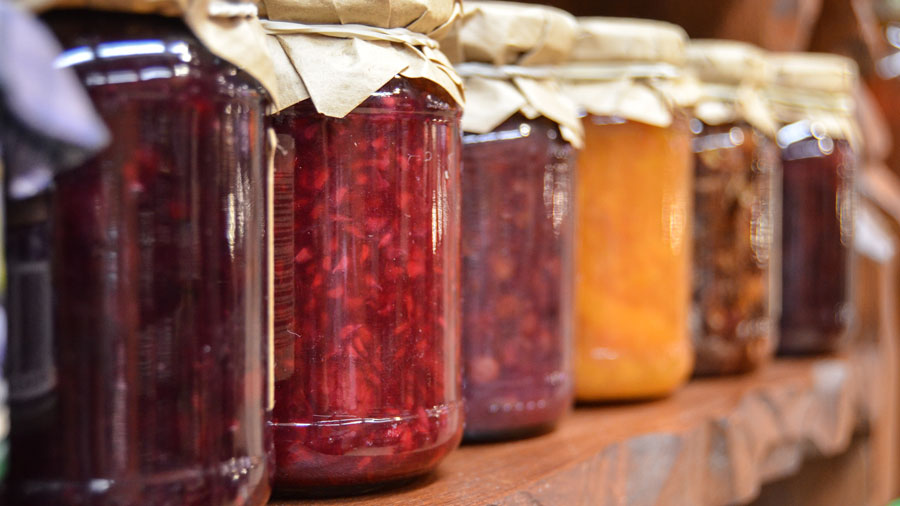 Very Jammy - How to make traditional jams and jelly
27 Mar 2020 - 31 Mar 2020
10.00am - 3.30 pm
Price from $98
Overview
Tasting Australia presented by RAA Travel is postponed to 9 - 18 October 2020. We are now confirming all programming and this event will be updated with the latest details once they become available. Current tickets to events are transferable to these new dates and ticket holders will be sent their new tickets in due course. For more information on new dates and refunds please see here.
Get in a jam of the most delicious kind at this hands-on Adelaide Hills workshop. You'll enjoy morning tea and lunch, tour a working orchard and go home with six jars of your own creations to savour.
Very Jammy will be held at Marble Hill Cherries, an Ashton farm where 1800 cherry trees grow beside native bushland. Just 20 minutes' drive from Adelaide, the property welcomes more than 4000 visitors each summer; come autumn the crowds have subsided and it's time to head for the kitchen. You'll start the day by chopping and preparing cherries, quinces and strawberries for jams and jellies. Bring a good chopping knife and board; everything else is lent or provided. There will be a break for morning tea — tea, coffee and freshly-made scones, with vegan and gluten-free options available — and a chat about jam-making theory. Afterwards it'll be back to the stove, with an optional guided walk through the orchard. A lunch of locally-sourced ingredients including shared platters of cheeses, farm pickles, pâtés and fresh bread will fuel your afternoon — the meal will be served with a glass of wine as you stir and time the jam. Finish with bottling, pride and a new connection to this Adelaide Hills food tradition.