Give the gift of food this Mother's Day
Mother's Day will look a little different this year, but if there's one thing that's certain, it's that spoiling your mum with indulgent food and fancy drinks has never been easier with restaurant quality meals only a click away.
To make things even easier, we've compiled some of our favourite foodie gift ideas on offer this Mother's Day so whether you're sending something delicious from afar, enjoying a meal together (socially distanced of course) or even just treating yourself to something sweet because you deserve it, there's something for everyone to enjoy.
Sparkke has created bespoke Mother's Day offerings from a gourmet 'Brunch Box' featuring house made and handpicked local produce to cocktails and ready-made meals by Head Chef Emma McCaskill so we can spoil the special women in our lives who have raised, nurtured and cared for us.
The award-winning, female founded and led beverage company and brewpub is creating an experience that is the closest thing to being at the Whitmore on Mother's Day so those special memories can be created at home.
Sparkke Co-Founder Rose Kentish says: "If you can't be with your special person on Mother's Day then sending her a special Sparkke Brunch Box, beautiful housemade moussaka or special cocktail pack is the next best thing!"
Brunch Box $100

Includes: House made muesli | 12 free-range Falkai Farm (Finniss) eggs | 300g sliced smoked Boston Bay
Smallgoods leg ham | Abbotts and Kinney sourdough | House made Belgian chocolate chip cookie dough | Vine-ripened K&R Produce (Murray Bridge) cherry tomatoes | Fresh orange juice | Alpha Box & Dice Prosecco
Heat and Eat ready made meals $35
Includes: Lamb or Eggplant Moussaka (Feeds 4)
Mamma D's Donuts $20 for 4 Raspberry and plum jam with freshly whipped jersey cream, in a brioche donut. Dusted with Icing Sugar. Available next Friday 8, Saturday 9 and Sunday 10 May. Limited numbers available!
Cocktails with recipe cards and garnishes from $28
Limoncello Spritz
Gin & Lemonade
Warrier Martini
Negroni
Ginger and Dry
Please note: All orders must be placed by 6pm, Wednesday 6 May for delivery Saturday 9 May.
Delivery is available free of charge within the CBD. To arrange delivery outside this area or pick up from Sparkke at the Whitmore, phone 7123 0808.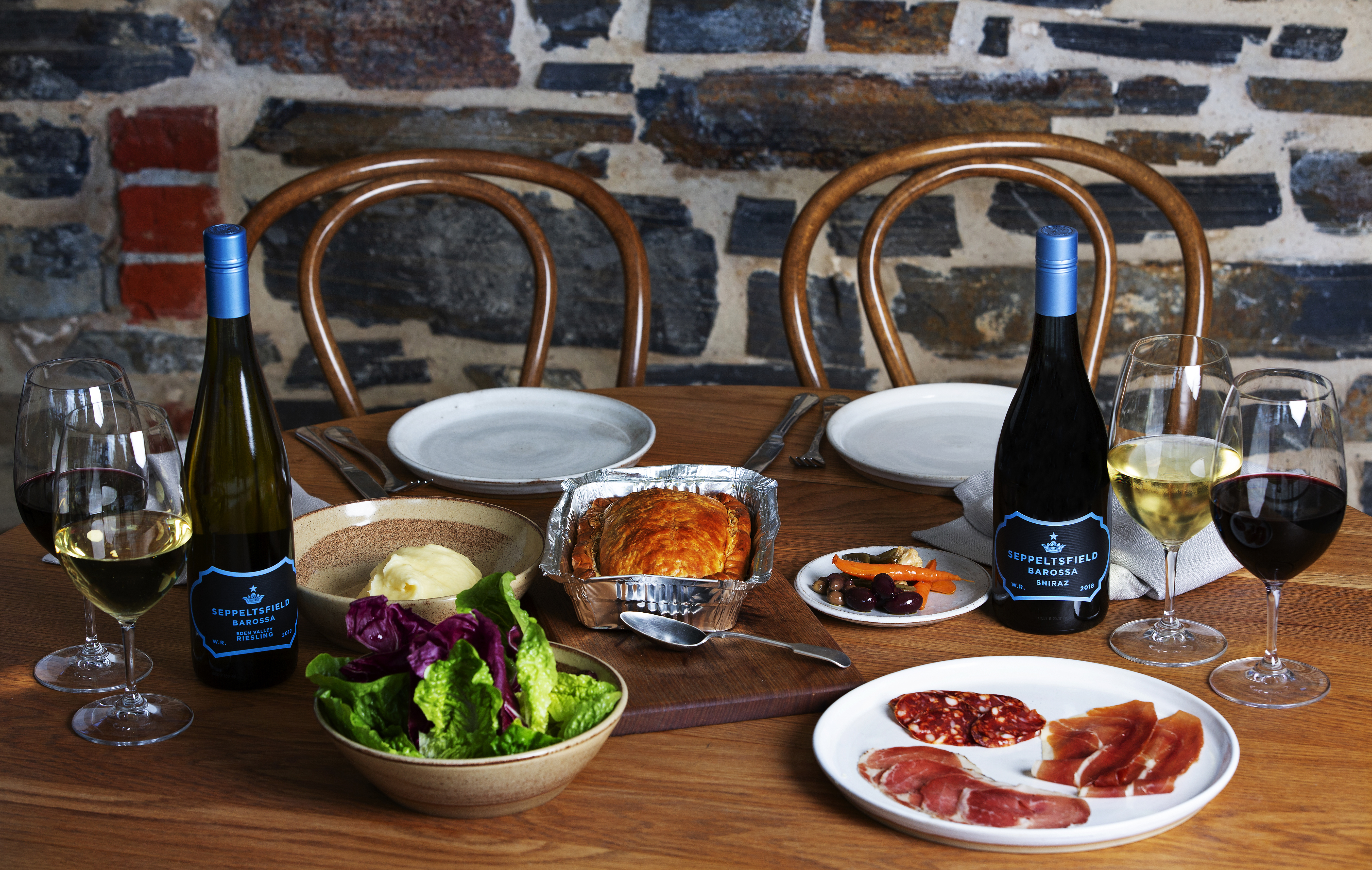 Photographer: Dragan Radocaj
Two South Australian icons, FINO and Seppeltsfield Wines are partnering to bring your Mum an indulgent Mother's Day 'FINO at home' dining experience – to be enjoyed in the comfort of her home this year.
This special menu, to be enjoyed for lunch or dinner, will include - FINO pickled vegetables and a selection of house cured salumi, FINO Shiraz pie with braised Hutton Vale lamb, Kalamata olives, tomato and Seppeltsfield Shiraz, with sides of mashed potato and a green salad, and finishing with Tiramisu. The dishes will be complemented with wines from Seppeltsfield – 2019 Eden Valley Riesling and 2018 Barossa Shiraz.
The FINO and Seppeltsfield Wines Mother's Day dining experience is $110 and is designed to feed 2 – 3 people.
Pre-orders are essential via: fino.net.au and will close Wednesday 6th May 2020 at 5pm – unless sold out beforehand. All pre-orders must be collected from either FINO Seppeltsfield or FINO VINO Saturday 9th May 2020 from 3pm – 6pm.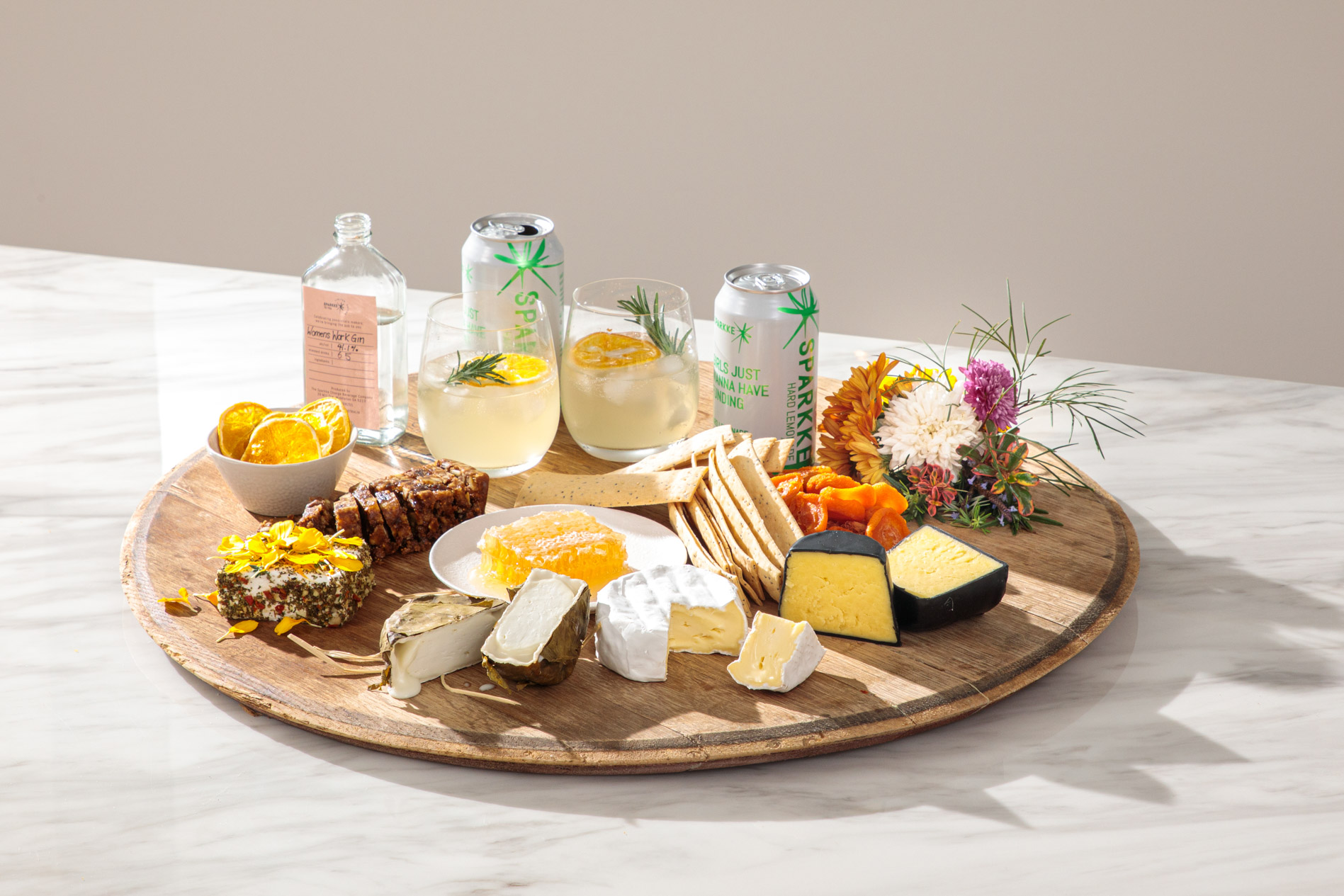 A special Surprise and Delight Mother's Day box, a collaboration of wonderful local South Australian women has been curated for Mother's Day.
South Australian food ambassador and Director of Woodside Cheese Wrights, Kris Lloyd, has brought together leading female South Australian producers including Sparkke's Rose Kentish, Evebud's Evie Harrison and Kangaroo Island Spirits Sarah Lark.
The boxes feature Woodside Cheese Wrights popular Goat Milk Vigneron, a delicate little goat brie style wrapped in vine leaves, Charleston Jersey Brie a delightful soft cheese which is made from local Adelaide Hills milk and the multi award winning pretty as a picture Monet, a goat's milk handmade cheese that includes organic edible flowers.
The packs also include Kris Lloyd Artisan G & C, a collaboration with Kangaroo Island Spirits (KIS) which is a mild creamy cheddar infused with KIS Wild Gin.
The boxes can be ordered online for contact-less delivery at: https://krislloyd.com.au
Surprise and Delight Box from $95
Includes: Woodside Cheese Wrights Goat Milk Vigneron 110g| Woodside Cheese Wrights Monet 120g|
Kris Lloyd Artisan 170g G&C| Woodside Cheese Wrights Charleston Jersey Brie 110g | Kris Lloyd Artisan Pump Mix 250g | Kris Lloyd Artisan Fig, Walnut and Almond Log sliced 100g | 100g Monet Crackers
 
Beautiful beverages and flowers to add on:
Sparkke & Brogan's Way Women's Work Gin 100ml + Sparkke HARD lemonade 2 x 375ml $30
Sparkke & Brogan's Way Women's Work Gin 200ml + Sparkke HARD lemonade 2 x 375ml $42 EveBud Tussie Mussie $20
Please Note:
Interstate shipping $25 last orders Monday 4-5-20
Adelaide Metro - $15.00 last orders Wednesday 6-5-20
Woodside Pick up (no Freight charge) Friday 8-5-20

Photographer: Dragan Radocaj
Aptly named, 'Stay at home and celebrate Mother's Day with Seppeltsfield pack', consists of a beautiful, thoughtful selection of everyday luxuries that will be sure to impress her, with the gift boxing and delivery to her door, all done for you. This includes four bottles of their award-winning Seppeltsfield Wines – which can be selected from three variants – all whites, all reds or a mixed selection. Feature wines include Eden Valley Riesling, Barossa Vermentino, Barossa Grenache, Barossa Shiraz and Barossa Mataro.
As well as a selection of four Vasse Virgin products from the Rose Geranium and Pomegranate range, designed to leave your skin feeling nourished, silky smooth and pampered including - Olive Oil Liquid Soap, Olive Oil Hand Lotion, Olive Oil Body Bar and Exfoliating Hand Scrub.
The 'Stay at home and celebrate Mother's Day with Seppeltsfield pack' is available for $185*, delivered to your door, for a limited time only, purchase online via seppeltsfield.com.au</p

Not only is this a great way to support the hospitality industry in a time of need, but it also gives your mum something to look forward to her your favourite restaurant re-opens.
TheFork have created a platform called Save Our Restaurants where diners can purchase a gift voucher to use one the restaurant is up and running again. This helps to provide immediate relief for restaurants currently facing enormous financial pressure due to the COVID-19 crisis.